Web Content Display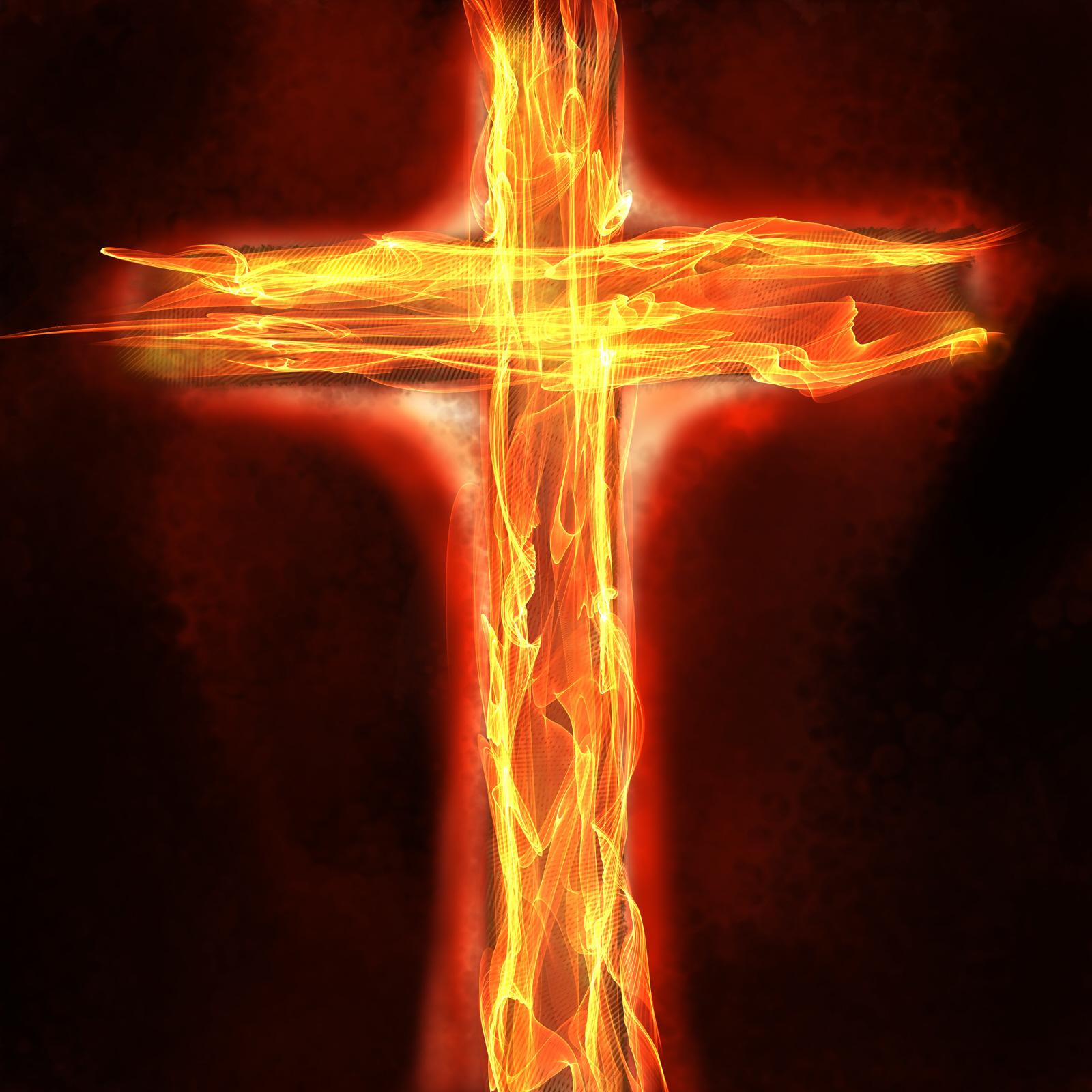 Web Content Display
IRAN: LETTER FROM PASTOR BEHNAM IRANI
25 November 2014
Thank you to all of our supporters who have been praying for Pastor Behnam Irani and have written to encourage him. He iscurrently imprisoned in Rajaei Shahr Prison in Iran for his faith in Jesus. Some of his praying supporters recently received this message from him:
This is Pastor Behnam from Iran. I am serving my 6 year prison sentence, on charges of my belief in Jesus Christ and evangelising the kingdom of God. It is a great privilege to talk to my beloved family in Jesus.
Many of my cellmates in prison ask me why I am paying such a huge price for my belief in Jesus Christ. They ask me why I don't just deny my belief and go back to my wife and children? I then ask myself: what cost did that the Lord pay to save me, and to transfer me from the kingdom of darkness to the kingdom of light? The death of Jesus Christ on cross, blood of the Lamb of God! Yes this is a huge price. Therefore I am also able to prefer prison over being set free. I have decided to keep my faith in our Lord and stay in prison. Jesus said: if you love your life more than me then you do not deserve me.
I encourage you to understand the value of your faith. We have received salvation for free but remember it was not free. God paid for it. He sacrificed his beloved Son Jesus Christ. Remember that there is only one way to God and Jesus told us about it:
'I am the way and the truth and the life. No one comes to the Father except through me.' John 14:6
Let Jesus have access to all parts of your life and allow him to be the Lord of your life. Try to become like the Son of God Jesus Christ and think and act like Him.
'I have been crucified with Christ and I no longer live, but Christ lives in me. The life I now live in the body, I live by faith in the Son of God, who loved me and gave himself for me.' Galatians 2:20
God bless you. Amen.
Pastor Behnam Irani
Open Doors
Dear Heavenly Father,
Thank You, Father, for sending us brothers and sisters who help and support us and pray for us. I want to live only according to your will. Many brothers and sisters have traveled a long way to show us your love and grace.
Please provide me with your power and wisdom so that I can preach your love to the people in my country and help them to live according to your words. Please help us to accept your words and guide us to live without any fear or worries. I had some fear when I made my way to China. But all my fear disappeared when I engraved your words in my mind and came to know about God's love through brothers and sisters in China.
No wonder why my mind was somewhat relieved when I was coming to China. Other people will not understand why I feel light on my feet when in reality our life is still so difficult. I know why I can feel that way: because I have engraved your words in my mind and have become your child. I will return back to North Korea without any fear and worry. It is because God is with me.
God please guide each and every one of us to accept your words and engrave your words in our minds. I pray this in Jesus name. Amen."
North Korea refugee
Dear Ragheed,
It was so hard to read it, and even harder to accept it … during the night I received the message of your death and then, later through different agencies, I learnt of how you and your three companions were shot to pieces as you were leaving Sunday Mass on June 3rd, 2007. I still have tears in my eyes as I look at your picture and I ask, with your Christian and Muslim friends, in the name of which god of death did they take your life?
You were the first person I met in the Irish collegium when I came to study in Rome, in September 1998. I was waiting at the reception when you suddenly showed up with your openness and warmth, with your smile and kind manners. This was always the way I knew you during the two years I was able to spend with you there. We continued for a few months, from the fall to the spring, in an optional Italian course, by the end of which we were the only ones left, the most persevering.
During this time, I got to know what you carried in your heart – the suffering of your people during the inhumane embargo on Iraq under the regime of Saddám Husajn, and your desire to go back and serve the faithful in your country; your country of which you were so proud. To my shame, I have to admit that before I didn´t know that there are Christians in Iraq and that Chaldean Catholics are the largest group among them. To me it was an Islamic country which I had always associated with Arabs. You almost always had to explain that you are not an Arab, but an Iraqi, who can understand and speak Arabic but whose mother-tongue is Aramaic. You come from the North, from the village of Karamles not far from Mosul, which is actually the ancient city of Ninive.
For some years you couldn´t visit your beloved home; calling home wasn´t easy either. You spoke about inflation and prices which were very difficult to imagine. What we paid for one cappuccino would be enough for one day of living expenses for one Iraqi family.
I remember when the Americans began an intensive bombing of Iraq in December 1999. They bombed also the chemical factory just a few kilometers from your village. It wasn´t possible to get information about the situation at home, all of the connections were interrupted. You could only watch the news on CNN. You even saw live broadcasts of places you knew being bombed. No wonder, you couldn´t watch it.
In October 2001 you were ordained to the priesthood in Rome, and in 2003, after Saddám fell, there sprang a new hope of freedom in your country. In 2004, after you finished your studies, you went back to Iraq, but hope for a better future was quickly disappearing. Christians became one of the groups in danger in Iraq. Since then it was possible to keep track of you only through Christian agencies, especially AsiaNews, with which you were in regular contact. The news was horrible – threats, attacks on churches, kidnappings … but also the witness of your faith, your determination, testimonies of the power of the Eucharist and the courage of the faithful, who remained unafraid. After the bombing of your Chaldean Archbishop´s office in Mosul in December 2004, of which you were a direct victim, you said: "To be a Christian in this situation is not easy, but you are either a Christian with all of the consequences, even the risk of losing your own life, or you cannot call yourself Christian. To lose your life for something great, such as faith in Jesus Christ, is worth it." Only one wall remained standing - that with the picture of the pope hanging on it, the pope who never forgot Iraq and who was never silent, though the whole world was silent.
You spoke of the courage of the children, who at the end of the school year attended First Communion catechism classes, in spite of threats, risking their very lives. In the year 2005, before the end of the First Communion celebration, shooting began outside the church. The people became terrified, and you, to ease the situation, jokingly told the children that it was not gunfire, but fireworks because the whole city was celebrating with them the day of their First Communion. Then you instructed them in how to act so as to avoid getting hurt.
This year on Palm Sunday, after the attack on your parish of the Holy Spirit in Mosul, you said: "We are like Christ who entered Jerusalem knowing that the consequence of His love for people would be the cross. So, though the bullets have shot the windows of our church to pieces, we continue to offer our sacrifice as a sign of our love for Christ." "Every day we expect the final attack but we won´t stop celebrating the Holy Mass. We go underground where it is safer. In this decision I am encouraged by the strength of the faithful. This is war, the real war, but we hope we will be able, with God´s mercy, to carry the cross to the end." You were planning on celebrating the short form of the Easter Triduum, but then you said that so many people came that it made you change your mind, even though you came to each Mass knowing it could be your last. Or was it because of that?
The bombing gradually increased; the kidnapping of the priests in Bagdad and Mosul became more frequent, Sunnites started demanding payment from Christians who wanted to remain in their homes.
The supply of water and electricity decreased; connections became more difficult. In your last message to AsiaNews, on May 28th 2007, you wrote that you couldn´t celebrate the Feast of the Ascension because of the violence that had begun – seven cars had been blown up, followed by ten explosions and three days of being forbidden to go outside. A bomb exploded in your church on Pentecost, May 27th. You asked with grief: "Is there going to be a place in a divided Iraq for Christians? We have no support, nobody will stand up and fight for us, we are forsaken in the middle of a catastrophe." Then your faith spoke: "Perhaps I am mistaken, but of one thing I am sure, that the Holy Spirit will enlighten people to help them work for the good of mankind in this world full of evil."
Dear Ragheed, thank you for the witness of your faith and for the sacrifice of your life. It makes me ashamed of my comfortable Christianity. After your ordination to the priesthood, you said: "Today I died to myself." Since then you lived for Christ and for your people. The Roman martyrs from the early Church are suddenly very close to me. You reminded me again that Christ´s Church also has Her martyrs today, and that is worth it to work and suffer for Her. Don´t forget me and us when our faith weakens! May the Lord reward you with the palm of victory, and the robe washed and cleansed in the Blood of the Lamb! I hope we meet one day in Heaven and that you greet me as you always used to: Ciao, bello!
Ján Viglaš